Hassle-free content creationfrom strategy to publication.
Fluff-free, useful, and easy to find. That's how your blog should be.
That's how I work.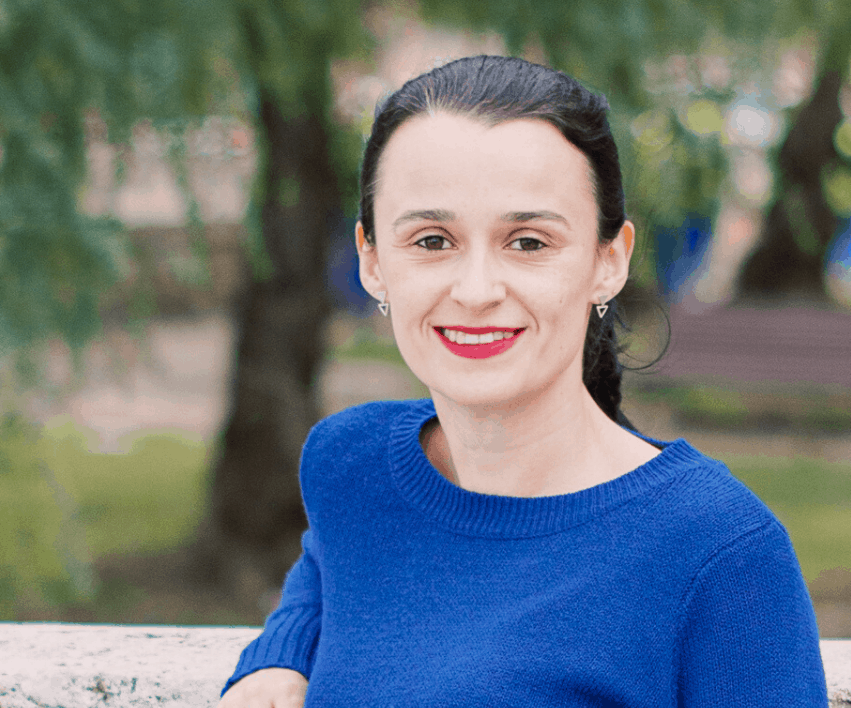 No traffic, no leads, no conversions.
One of the most consistent ways of getting that traffic is through targeted search engine optimized content. There is no point in spending money on blog posts if they'll end up at the bottom of the search results or if they reach the wrong audience.
That's why I don't just write blog posts. Sure, I have 10 years of experience creating online content, but I can also tell my top from my bottom of the funnel and optimize each article not just individually, but within the larger context of your site. 
What do you say? You were hoping to see a pretty pricing table with three options that are basically the same except for how many words you get? Sorry, if that's the case, you've come to the wrong place. I don't offer a productized service. I create content packages based on what works best for you, not me.
Don't have an in-house content team? I'll take care of everything, from researching which keywords you should target to making sure your posts get uploaded and published.
Already working with an SEO agency and/or have your own team to cover keyword research and editing? I'll write optimized blog posts based on your briefings.
The point is: I'm flexible. Here's what I do:
I make sure your posts can rank
It's easy to do keyword research. It's not so easy to do keyword research taking into account the exact stage your website is at. I make sure your articles target keywords they can actually rank for, whether your site has been around for five months or five years.
If you have your own writing team, I'll provide them with optimization guidelines they can follow.
I create my own briefings (really)
If you'd like me to take care of your entire content creation process, I'll also create briefings for each article based on your target and secondary keywords, competing articles, and more. I'll calculate how many words each article needs to rank and make suggestions for headlines.
Prefer to create your own briefings? That works too. In that case…
I write fully optimized content
And when I say "fully", I mean "fully". I don't just optimize for your target keyword but also take into account secondary keywords, write your meta titles and descriptions, link to your existing content, and add high-authority, non-competing external links. Depending on the type of images you need, I can even source and optimize those.
I upload the content to your CMS
Don't have time to prepare your content for publication? I'll do it for you. Right now, I focus on content preparation in WordPress but if you're using another system, I'd happy to have a look at that.
"Instead of just blindly digging through keywords, Sofie really took the time to understand our industry and target market. The results we got back were perfectly in line with the kind of articles our customers are looking for. Using her guidelines, we got some page one results within 6 months of launching our blogs! She has made my process super easy by providing thorough briefs that I can pass directly to my writing team."
Results achieved in 21 months (and still going):
6,861% increase in organic traffic in 21 months
f

rom 0 to 1840 keywords ranking on page 1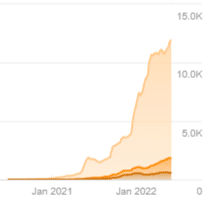 "We all know the struggle of finding a great writer that has the marketing, tech and business knowledge to create high-quality and insightful articles. There are too many freelancers to choose from, too much or too little communication and more often than not, you will receive a very fluff or very dry blog post.
Well, there is hope! Sofie has been my go-to content writer for the last year. Not only is Sofie well-versed in SEO and digital marketing, she is also a great communicator and reliable collaborator. Her articles are to the point and practical. She understands to cover a topic in detail, starting from the why and benefits, but also going into tactics and practical how-tos.
I am proud to have Sofie write about SaaS marketing, demand generation and copy writing on the Flow SEO blog. If you are looking for excellent content, look no further!"
Ready to Get More Qualified Traffic? Get in Touch!